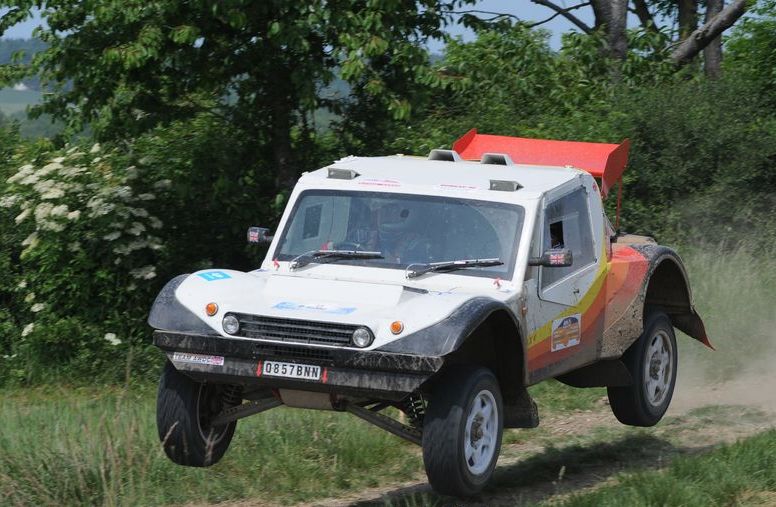 New colours for the new year.
First race meeting in France in 2011, the curse of 2010 had been lifted.
2nd Overall 
New format at JDLF this year – 2 days reccee (Thursday and Friday) Scrutineering Friday pm/Saturday am – 1st Car out of Parc Fermee about 10.30   Saturday                                                
Twelve Stages over the two days (4 stages each run 3 times)
Saturday we were car no 23, off the line after Voisin not a bad position to be in as there was no re-classification during the day, our times were very competative getting scratch on ES3, at the end of Saturday we were leading the rally, with Favy 8 seconds behind us.  Should have been 18 seconds, but I missed my check-in minute so got a 10 second penalty. Whoops!
Sunday – scary being the first car on the road ment I had no-one to follow, my usual navigating pattern is to find the 5 cars in front of us,  jot them down check out their navigators and stick to them like glue, so that I don't miss anything!
After rain ES 7 was slippy, and the tarmac like glass, on nobbly tyres, Favy took a 6 seconds out of us but we were still leading, ES 8 Favy got another 6 seconds on us, so hopped into the lead, we scratched ES 9 getting the lead back again by just 0.4seconds, ES 10 a puncture slowed us down and we lost 5 seconds, Favy took the lead again, ES11 two punctures loosing another 8 seconds, ES12 back on the nobblies no chance of catching Favy now, just need to keep ahead of Steph.
Final Result 1st Favy, 2nd Rick & Sandra, 3rd Steph & Rachel – Two Brits on the podium – what a finish!
Fortunately for me we were 29.6 seconds behind Favy at the finish – imagine  if it was under 10 seconds!
Start Slide Show with PicLens Lite

Filed under: Racing in France on June 15th, 2011