The weekend started at 4pm on Friday – after a 3 1/2 hour drive we arrived at Chris & Lisa's, followed by The Deguilios, and much later Julie and her caravan – to cut a long story short, the engine blew up on their car, so she had to be recovered with the caravan whilst Steve waited for the RAC to take him back home, where he collected the other car.
After much food and drink and merryment, we headed for bed.
Saturday saw us heading to site in convoy – we arrived about 2, set up and went off to walk the course – it was wet underfoot but at least it wasn't raining.  The course was fairly short but had a bit of everything.
We got back to find Lisa had been in a car accident, so Rick and Chris went off to make sure she was OK.  She was, so on her return we opened the fizz – It was her birthday – and it was a special one! – not that we usually need an excuse…
The evening went well, plenty of fizz and food, music and dancing, even the wet weather didn't put us off (it rained constantly for 12 hours from 4 in the afternoon till 4 in the morning).
We woke on Sunday, it wasn't raining but it was very wet underfoot, drivers briefing was at 9.30 – first car was off the line about 9.45.  The first run was very slow, it was so slippy I wasn't really enjoying myself.  Rick wanted to give Paul Jones a ride round so he could feel the suppension set up in action, so I suggested he have the next lap,  they adjusted the set up and had another run, then it was my turn to get back in – it was rougher than the first lap, it seemed to be cutting out badly – but Ricks times were alot better, so much so that after the 3rd run we were running first.  This continued for the next few runs althought the times  started to increase slightly due to the course conditions changing, thankfully they cut the runs down from 8 to 6 due to blockages, the last run was really bad, and because our car is quite low, it bottomed out on numerous occasions.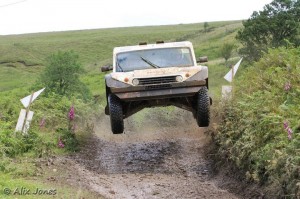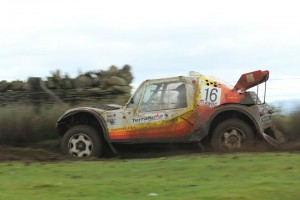 From 36 starters, we finished 1st overall, followed by Mark Hones 2nd and Chris Bird 3rd.
Allisports the sponsor for this round, had put up two bottles of fizz one for 1st overall and one for fastest lap of the day – we came home with both bottles!
We had a great weekend and already looking forward to the next.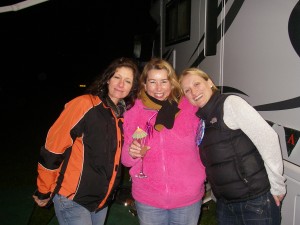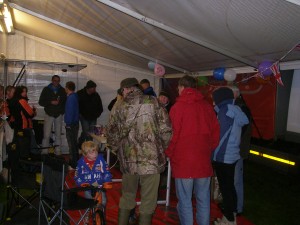 Start Slide Show with PicLens Lite

Filed under: UK Race Updates on June 30th, 2012