Old Fred is our trusty Honda recce quad, used to recce the stages in France.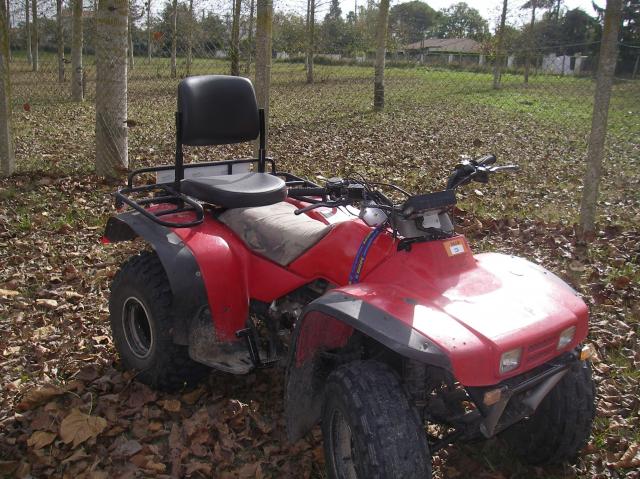 His age is a bit of a mystery, but we have got him down as a 1990 2wd Honda farm quad; he belonged to a friend on his farm and like all farm quads had a hard life in his early years.
We've added a seat for Sandra, plus uprated suspension and shocks. He will do 84 km/hr down hill and is the most reliable thing we've taken to France, having now done approximately 2000km and only needing a bit of oil.
Being a Honda, he always starts first time. As a treat for being such a reliable chap I'm going to tune his motor with a big bore kit, gas flowed cylinder head and blue printed bottom end!
Start Slide Show with PicLens Lite

Filed under: Our other vehicles on November 18th, 2010