Another brilliant result in France!
7th overall out of 130 cars, first in class T1A2 (up to 3000cc)
No problems with the car, we were runnning notes this time.
350km on Old Fred again without problems (although the back axle bearings are now shot)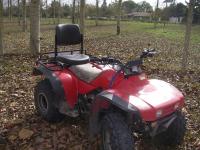 Old Fred
Next time a podium?
Start Slide Show with PicLens Lite

Filed under: Racing in France on November 1st, 2009